May Dragon Live Piano Playing Every Friday and Saturday Night by Steve Sonday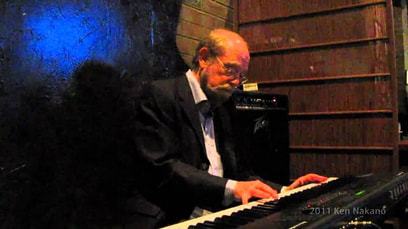 From 6:30PM to 9:30PM
Steve Sonday
plays the Great American Songbook
A native of Toledo suspected to be living in a cave somewhere in the mountainous region between the Austro-Hungarian Empire and Pakistan, Steve Sonday's an accomplished writer, poet, and musician. He's written music for everything from symphony orchestras to TV documentaries and even college marching bands. His jazz piano stylings are often heard backing big stars and a bunch who aren't. He's that rare-bird artist who's never had a job and has always made a living without teaching school or selling drugs. (The ibuprofen the feds found in the fish tank belonged to his cousin.)
Steve Sonday Keeps on Tinkling
Friday and Saturday 6:30-9:30 at Joe Chow's May Dragon4848 Beltline at Inwood (SE quadrant).
Friends, Romans, Country Bumpkins, lend me your Vestal Virgins! Celebrate the Ides of March just like the Romans! Gobble XXI aurei's worth of egg rolls and stick a chopstick in the closest Caesar! Can't have fun like that at the ballpark.
This Ides weekend only! Direct to you from a chariot in Circus Maximus, it's Marcus Junius Brutus the Younger! (Just plain Brutus for you who only read the Cliffs Notes.) From his critically acclaimed album "A Tribute to Julius," Brute Man's gonna warble his hit single "I Never Offed the Homeboy, I Was Doin' a Fortnight in Gaul When that Shit Come Down."
Backed by Steve's pianistic pyrotechnics, the croon of the good praetor is sure to send you home on your shield! When in Dallas, do as the Romans do!...Well, maybe you'd better not.
Good music. Good food. Propino tibi salutem!
---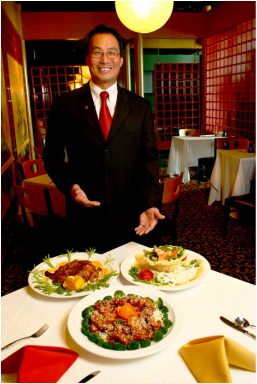 Sincerity is the word that comes to mind when you meet Joe Chow. Living the American Dream, Chow immigrated to the United States in 1979 to attend school in Durant, Oklahoma, and to eventually shape the way we look at Chinese cuisine.
​
Joe was passing through Addison one day and saw the perfect location for his fledgling idea. In a vacant strip mall with only one resident, Joe opened May Dragon on July 21,1986. With an interior designed by four architects, the restaurant consists of small dining areas that encompass an intimate dining experience surrounded by exquisite artwork and a courteous and attentive staff.

When you walk into May Dragon at 4848 Belt Line at Inwood in Addison, you quickly notice the attention to detail. Joe is usually there to greet you and makes a point to know all of his customers. Customers leave saying "See you tomorrow" or "see you next week" and have affectionately nicknamed May Dragon "Joe's Place."

One of May Dragon's most notable customers was Chuck Norris, who frequented the restaurant often during his stay in Dallas while filming Walker, Texas Ranger. Chow and May Dragon catered many of Norris's private events at his home, as well as his successful charity events. Mr.Norris even plugged the restaurant when he was profiled for the cover story of American Way magazine, found in front of every passenger on American Airlines airplanes. Travelers all over the globe learned of May Dragon's exquisite cuisine and friendly, yet sophisticated atmosphere. Mr. Norris, even to this day, sends Joe and May Dragon a Christmas card.

The key to Joe's success is cutting-edge, award winning cuisine. You cannot think of Chinese cooking without the staples of sesame chicken and lettuce wraps. Thank Joe Chow for both of these delectable creations. Joe created sesame chicken – chicken deep fried and sautéed with orange peels in hot sauce and topped with sesame seeds – for the Metrocrest Chamber of Commerce Cooking Contest in 1987 sponsored by Pilgrim's Pride. Out of 46 restaurants competing, Joe Chow and May Dragon took home "Most Creative Cuisine" and "Most Professional Presentation" trophies. The plaques are still hanging on the wall to commemorate the day that Joe changed the Chinese culinary world forever.

Joe's innovative approach to cooking also improved a traditional favorite: the lettuce wrap. The lettuce wrap originated as an appetizer made of pigeon that was served solely at banquets and parties. Joe began experimenting with shrimp, chicken and pork and the idea was born. Restaurants all over the nation are now profiting from Joe's "How can we make it better?" attitude.

Joe stresses that"a good chef will follow the need of the customers." All dishes must be cutting edge to keep the masses interested and coming back for more. His Chef, Mr. Wu, has been with May Dragon for many years. He prepares all meals at May Dragon with the least amount of oil as possible and with absolutely no MSG. The restaurant tries to use as many all-natural ingredients as possible to ensure flavor and quality.

An attentive and experienced staff enhances the experience that is May Dragon. His manager, Chi Chi, is about to celebrate her eighth year with the establishment. The rest of the team ensures a relaxing and enjoyable dining experience resulting in the only Four Star rating for a Chinese restaurant in the Dallas area. Visited yearly for review, May Dragon continues to maintain quality service,award-winning cuisine and a welcome atmosphere for all of its guests.

To aid his customers in finding the perfect meal, Joe includes descriptions of all 130 dishes in each menu so his guests better understand what they will be eating.If something you like is not on the menu, just tell Joe. He will gladly find squid, octopus or even pickled jellyfish to keep his guests happy. Joe's approach to customer service is "the customer is always right," and he and his staff do not waiver from this philosophy. "Even if a customer is rude, they leave [May Dragon] knowing that we treated them with kindness and respect. In most cases, they even return," Joe says.

Joe plans on increasing the special events aspect of the restaurant this year. With an expansion in 1994, Joe added a banquet room capable of holding 120 guests.Complete with a sound system, a 120-inch projection screen perfect for in-house karaoke, and even a massage chair for those stressful days, the room is perfect for corporate and private events as well as organization meetings and awards presentations. Upcoming marketing will focus on the room and its potential.

Not only is Joe a successful restaurateur, but he is also the only Asian immigrant ever to be elected to a City Council office in Addison. "I walked door to door twice and wore out two pairs of shoes," Joe exclaims. It evidently worked. Joe had the highest number of votes of any council member. Joe wishes to bring his wisdom and business experience to help the prospering city of Addison and its 15,000 residents. He is also the only member in the restaurant business on the Council. He hopes to use his position to better represent those in the restaurant industry.

When not operating a four-star restaurant and representing Addison residents at City Council meetings, Joe is a board member for the Taiwanese Chamber of Commerce, where he served as past President. He is also active in several business organizations,an insurance agent, a Realtor, and a father of four.

This king of marketing is truly a sincere and warm businessman. When you visit May Dragon,say "Hi!" to Joe, and thank him for that Sesame Chicken!

By Dawn Morton-September 2002
---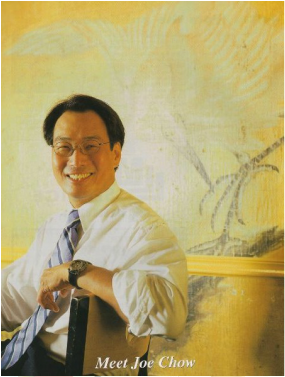 JUST SEE JOE
.
Joe Chow has been serving you in North Dallas for years. His experience and personal touch ensure that you will enjoy delicious food, impeccable atmosphere and excellent services. For your convenience, catering service and banquet parties can also be arranged.
Availability and Price
For availability, contact
Joe Chow
for reservations and include the nature of the function, number of people, date, time, and special requests. Please contact us as soon as possible in advance to ensure availability.
SPECIAL FEATURE
:
An outstanding atmosphere, excellent service and superb food quality blend with Joe Chow's attention to every detail to provide you with an excellent selection of Chinese cuisine and popular Pacific Rim borrowings from Indonesia, Malaysia and Polynesian.
BANQUET FACILITIES / PRIVATE ROOMS
:
May Dragon offers several private rooms for their guests which can accommodate groups of 10, 20 or up to 100. In our largest room, we provide a big screen HDTV, DVD and microphone making this a great place to hold business meetings.
SERVICE AND AMENITIES
Dance floor Private dining rooms Full bar PA system Customized menu
CATERING
:
May Dragon is available to cater all of your party needs, including wedding and birthday party.
WHY DINE AT MAY DRAGON
?
We never use M.S.G. / Low saturated vegetable oil / Healthy cooking techniques / Fresh vegetables / Fresh fish / USDA Choice Meats / Cook to order / Honor special requests / Prompt and friendly services / Joe Chow's personal touch
---
The May Dragon Festival is one of the most spectacular events in China. On the 5th day of each lunar May, families are reunited, feasts are served, dragon-boat are oared along the rivers, riddle contests are held and lantern parades are marched in the streets all over the country. The festivities are to commemorate the great patriotic poet, Chu Yuan, who served the Choo Dynasty and sacrificed himself for the commoners in 290 B.C.
At May Dragon, we especially love the
FEASTS
. We have selected only the best chefs from China, who have mastered not only Mandarin, Hunan, Canton and Szechuan cuisine, but also many other regional delicacies. Over the years, our gourmet chefs have developed a blend of Chinese culinary art to please the eye, the nose and the palate.
May Dragon, a Chinese restaurant rated
four-star
by the Dallas Morning News, has received rave reviews from Texas Monthly, Southern Living and D magazine as well. You can't help but rank this restaurant as one of the best. Their menu offers Peking duck, fresh lobster in ginger root and scallions, steamed whole fish in black bean sauce and roll-your-own lettuce roll with shrimp. "May Dragon serves a health-food type of Chinese food. May Dragon's Chinese food is natural. They don't put all that MSG in it," says satisfied patron and Hollywood star Chuck Norris.
Customer Testimony Chuck
Norris
-- The popular actor and his wife Gina love May Dragon.
Yan Can Cook
-- The great chef - Martin Yan came to Dallas for home furnishing show every year. He always dined with his friends at May Dragon
Ray Johnson
-- Former law school professor of UNT and SMU. He and his wife Barbara enjoy eating at May Dragon
Pete Sessions
-- Congressman. He went to China with the owner Joe Chow in 2001. Mr. Sessions thinks the food served at May Dragon is better than China
Richard Roder and Karen Hsu.
They love to customize some dishes to fit in their diet at May Dragon.
Olympic Gold at May Dragon
--When we asked Mina what she thought, she said,
"I give it 15 stars!!"
So that, my friends, is why May Dragon, gets FOUR STARS from the Phipps, too!
---
---
---
Joe Chow and May Dragon Chinese Restaurant
As a small business owner, ex-city council member, ex-mayor and a one-time contender for Congress, Joe Chow, a first generation immigrant, has come a long way since he arrived in the US on a student visa more than 30 years ago.

Born in Taiwan, Chow came to the US after completing his two-year mandatory service in 1979. After earning an MBA from Southwestern Oklahoma State University, Chow chose to settle in Dallas, where his life has taken roots.

Jobs were not easy to come by, so Chow worked first as a waiter, then manager and general manager at a local Chinese restaurant for five years. In 1986, after saving enough money, Chow opened his own restaurant, May Dragon, which is still in operation today.

Despite the oil bust and recession in the late 1980s, Chow's business prospered and his restaurant has remained popular since its beginning. Ever an avid learner, Chow also studied for and obtained insurance and real estate agent licenses in later years and dabbled in those fields.

Success in business brought financial security. However, Chow felt that something was missing and wanted a more meaningful life. His desire for fulfillment prompted him to turn to local politics.

"I had dealt with a lot of customers, made a lot of friends, and my command of English and understanding of the country improved greatly in the course of more than a decade of running various businesses. I grew confident and decided to seek office," said Chow.

In 2001, when Chow started to seek a seat on the city council of Addison, a suburb north of Dallas with a Caucasian population of more than 80 percent, most people were skeptical.

"When I was raising funds for the campaign, someone told me that he'd give me $500 after I win the race," Chow recalled.

Undaunted, Chow pressed on with his campaign. "Our city is not big, with a population of over 150,000, so I decided to visit every single-family house in the city. Overall, I visited each house an average two to three times before the election, from 6 to 8 pm on weekdays and from noon to evening over the weekends. I wore out three pairs of shoes from all that walking and knocking on doors."

Chow's hard work paid off and he began his term as a member at the Addison city council in 2002. He paid close attention to the city's business, helped the residents whenever he could and observed how the mayor conducted the city government's operations.

In 2005, the mayor's office was vacated due to term limits. Confident with what he had learned in running the city government as a city council member for three years, Chow decided to take a shot at the position.

"All of the city council members and the retiring mayor were supporting my opponent, but I was not discouraged," said Chow.

Employing the same diligent strategy of grassroots campaigning, and wearing out three more pairs of shoes, Chow won the race by a wide margin, thus becoming the first Chinese-American Mayor in the history of Texas.

He won reelection twice and stepped down in 2011 because of term limits.

Looking back on what he accomplished as mayor for six years, Chow said he was very proud to have brought the government closer to the citizens.

"I created 10 citizen advisory committees, from education to art, airport, economic development and others. The committees were made up of 200 citizens. Many people have expressed their appreciation for having a say in running the city," said Chow.

Chow also helped to create the first public elementary school in Addison. Due to its relatively small population, Addison belongs to the Dallas Independent School District (DISD) system when it comes to primary public education. For children, that translates into either a long commute to a public school or attending closer expensive private schools.

Intent on improving life for the local residents, Chow engaged the superintendent of DISD and managed to win support from the school trustees to build an elementary school in Addison. With adequate support, the proposition was put to a vote and passed in 2009.

In 2011, the George H. W. Bush Elementary School was opened in Addison, the town's first ever public elementary school. It gave residents much needed relief from long commutes and expensive tuitions.

"I think a leader needs vision," said Chow, "and I am quite proud of having accomplished this."

Addison is also a city with many corporations. "I visited with a lot of businesses, tried to keep them in Addison through hard times, and also succeeded in attracting some new companies. As a result, our tax revenue increased and we were able to lower our tax rate," said Chow.

Addison's tax rate was cut in 2006 and 2007, and when the recession hit, Chow had Addison well prepared with $11 million in reserve funds.

In 2012, Chow entered the race for the US House of Representatives against longtime incumbent Joe Barton. He lost in the primary election, but Chow said he knew it would be a tough race to win.

"Barton has held that position since 1985. There is no term limit for members of Congress and that is wrong. I think this is why we often have deadlock in Congress and not much gets done. Unfortunately, it is almost impossible to change the system because it's the very members themselves who have the power to change it and most of them won't."

Currently Chow focuses on running his business and encouraging young Asian-Americans to be more active in politics. "Despite the existence of racial discrimination here and there, America is a great country. As long as you are willing to serve, put in the effort, anyone and everyone has the opportunity to be part of the political system."

One piece of advice Chow has for Asian Americans: "Asians need to be more active in primary elections, not just vote in the general election. It's the primary elections that decide who will eventually compete for a position."

Joe Chow

Education:

National Chung Hsing University, Taiwan, BA, 1977

Southwestern Oklahoma State University, USA, MBA, 1980

Experience:

Owner, May Dragon, 1986 – present

City Council Member, Addison, 2002-2005

Mayor, Addison, 2005-2011

Civic Leadership

Former Board of Directors:

Boy Scouts of America

North Texas Commission

Former Board of Directors:

Contact Crisis Line

Metrocrest Chamber of Commerce

Greater Dallas Asian American Chamber of Commerce

Chairman Circle Navarro County Republican GOP

Greater Dallas Republicans

North Dallas Chamber

Republican Party of Texas

Texas Association of Business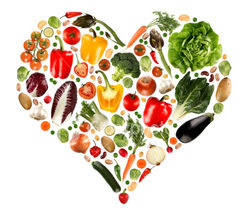 AT'S GOOD FOR YOU? Apples
Protects your heart Prevents constipation Blocks diarrhea Improves lung capacity Cushions joints
Apricots
Combats cancer Controls blood pressure Saves your eyesight Shields against Alzheimer's Slows aging process
Artichokes
Aids digestion Lowers cholesterol Protects your heart Stabilizes blood sugar Guards against liver disease
Avocados
Battles diabetes Lowers cholesterol Helps stops strokes Controls blood pressure Smoothes skin
Bananas
Protects your heart Quiets a cough Strengthens bones Controls blood pressure Blocks diarrhea
Beans
Prevents constipation Helps hemorrhoids Lowers cholesterol Combats cancer Stabilizes blood sugar
Beets
Controls blood pressure Combats cancer Strengthens bones Protects your heart Aids weight loss
Blueberries
Combats cancer Protects your heart Stabilizes blood sugar Boosts memory Prevents constipation
Broccoli
Strengthens bones Saves eyesight Combats cancer Protects your heart Controls blood pressure
Cabbage
Combats cancer Prevents constipation Promotes weight loss Protects your heart Helps hemorrhoids
Cantaloupe
Saves eyesight Controls blood pressure Lowers cholesterol Combats cancer Supports immune system
Carrots
Saves eyesight Protects your heart Prevents constipation Combats cancer Promotes weight loss
Cauliflower
Protects against Prostate Cancer Combats Breast Cancer Strengthens bones Banishes bruises Guards against heart disease
Cherries
Protects your heart Combats Cancer Ends insomnia Slows aging process Shields against Alzheimer's
Chestnuts
Promotes weight loss Protects your heart Lowers cholesterol Combats Cancer Controls blood pressure
Chili Peppers
Aids digestion Soothes sore throat Clears sinuses Combats Cancer Boosts immune system
Figs
Promotes weight loss Helps stops strokes Lowers cholesterol Combats Cancer Controls blood pressure
Fish
Protects your heart Boosts memory Protects your heart Combats Cancer Supports immune system
Flax
Aids digestion Battles diabetes Protects your heart Improves mental health Boosts immune system
Garlic
Lowers cholesterol Controls blood pressure Combats cancer kills bacteria Fights fungus
Grapefruit
Protects against heart attacks Promotes Weight loss Helps stops strokes Combats Prostate Cancer Lowers cholesterol
Grapes
Saves eyesight Conquers kidney stones Combats cancer Enhances blood flow Protects your heart
Green Tea
Combats cancer Protects your heart Helps stops strokes Promotes Weight loss Kills bacteria
Honey
Heals wounds Aids digestion Guards against ulcers Increases energy Fights allergies
Lemons
Combats cancer Protects your heart Controls blood pressure Smoothes skin Stops scurvy
Limes
Combats cancer Protects your heart Controls blood pressure Smoothes skin Stops scurvy
Mangoes
Combats cancer Boosts memory Regulates thyroid Aids digestion Shields against Alzheimer's
Mushrooms
Controls blood pressure Lowers cholesterol Kills bacteria Combats cancer Strengthens bones
Oats
Lowers cholesterol Combats cancer Battles diabetes Prevents constipation Smoothes skin
Olive Oil
Protects your heart Promotes Weight loss Combats cancer Battles diabetes Smoothes skin
Onions
Reduce risk of heart attack Combats cancer Kills bacteria Lowers cholesterol Fights fungus
Oranges
Supports immune systems Combats cancer Protects your heart Straightens respiration
Peaches
Prevents constipation Combats cancer Helps stops strokes aids digestion Helps hemorrhoids
Peanuts
Protects against heart disease Promotes Weight loss Combats Prostate Cancer Lowers cholesterol Aggravates diverticulitis
Pineapple
Strengthens bones Relieves colds Aids digestion Dissolves warts Blocks diarrhea
Prunes
Slows aging process Prevents constipation Boosts memory Lowers cholesterol Protects against heart disease
Rice
Protects your heart Battles diabetes Conquers kidney stones Combats cancer Helps stops strokes
Strawberries
Combats cancer Protects your heart Boosts memory Calms stress
Sweet Potatoes
Saves your eyesight Lifts mood Combats cancer Strengthens bones
Tomatoes
Protects prostate Combats cancer Lowers cholesterol Protects your heart
Walnuts
Lowers cholesterol Combats cancer Boosts memory Lifts mood Protects against heart disease
Water
Promotes Weight loss Combats cancer Conquers kidney stones Smoothes skin
Watermelon
Protects prostate Promotes Weight loss Lowers cholesterol Helps stops strokes Controls blood pressure
Wheat Germ
Combats Colon Cancer Prevents constipation Lowers cholesterol Helps stops strokes Improves digestion
Wheat Bran
Combats Colon Cancer Prevents constipation Lowers cholesterol Helps stops strokes Improves digestion
Yogurt
Guards against ulcers Strengthens bones Lowers cholesterol Supports immune systems Aids digestion
Cinnamon
&
Its Health Benefits
Cinnamon has a long history both as a spice and as a medicine. Cinnamon's unique healing abilities come from three basic types of components in the essential oils found in its bark. These oils contain active components called
cinnamaldehyde
,
cinnamyl acetate
, and
cinnamyl alcohol
, plus a wide range of other volatile substances.
Anti-Clotting Actions
Cinnamaldehyde has been well-researched for its effects on blood platelets. Platelets are constituents of blood that are meant to clump together under emergency circumstances (like physical injury) as a way to stop bleeding, but under normal circumstances, they can make blood flow inadequate if they clump together too much. The cinnamaldehyde in cinnamon helps prevent unwanted clumping of blood platelets. Cinnamon's ability to lower the release of arachidonic acid from cell membranes also puts it in the category of an "anti-inflammatory" food that can be helpful in lessening inflammation.
Anti-Microbial Activity
Cinnamon's essential oils also qualify it as an "anti-microbial" food, and cinnamon has been studied for its ability to help stop the growth of bacteria as well as fungi. In lab tests, growth of yeasts that were resistant to the commonly used anti-fungal medication
fluconazole
was often (though not always) stopped by cinnamon extracts.
Blood Sugar Control
Cinnamon may significantly help people with type 2 diabetes improve their ability to respond to insulin, thus normalizing their blood sugar levels. Studies have shown that compounds in cinnamon not only stimulate insulin receptors, but also inhibit an enzyme that inactivates them, thus significantly increasing cells' ability to use glucose. Studies to confirm cinnamon's beneficial actions in humans are currently underway with the most recent report coming from researchers from the US Agricultural Research Service, who have shown that less than half a teaspoon per day of cinnamon reduces blood sugar levels in persons with type 2 diabetes.
Cinnamon's Scent Boosts Brain Function
Research led by Dr. P. Zoladz (April, 2004), found that chewing cinnamon flavored gum or just smelling cinnamon enhanced participants' cognitive processing. Specifically, cinnamon improved participants' scores on tasks related to attentional processes, virtual recognition memory, working memory, and visual-motor speed while working on a computer-based program. Encouraged by the results, researchers will be evaluating cinnamon's potential for enhancing cognition in the elderly, individuals with test-anxiety, and possibly even patients with diseases that lead to cognitive decline.
Calcium and Fiber Improve Colon Health and Protect Against Heart Disease
Cinnamon is an excellent source of the trace mineral
manganese
,
dietary fiber
,
iron
and
calcium
. The combination of calcium and fiber in cinnamon is important and can be helpful for the prevention of several different conditions. Both calcium and fiber can bind to bile salts and help remove them from the body. By removing bile, fiber helps to prevent the damage that certain bile salts can cause to colon cells, thereby reducing the risk of colon cancer. In addition, when bile is removed by fiber, the body must break down cholesterol in order to make new bile. This process can help to lower high cholesterol levels, which can be helpful in preventing atherosclerosis and heart disease. For sufferers of irritable bowel syndrome, the fiber in cinnamon may also provide relief from constipation or diarrhea.
A Traditional Warming Remedy
In addition to the active components in its essential oils and its nutrient composition, cinnamon has also been valued in energy-based medical systems, such as Traditional Chinese Medicine, for its warming qualities. In these traditions, cinnamon has been used to provide relief when faced with the onset of a cold or flu, especially when mixed in a tea with some fresh ginger.
A Few Quick Serving Ideas:
Enjoy one of the favorite kids' classics - cinnamon toast - with a healthy twist. Drizzle flax seed oil onto whole wheat toast and then sprinkle with cinnamon and honey.
Simmer cinnamon sticks with soy-milk and honey for a deliciously warming beverage.
Adding ground cinnamon to black beans to be used in burritos or nachos will give them a uniquely delicious taste.
Healthy sauté lamb with eggplant, raisins and cinnamon sticks to create a Middle Eastern inspired meal. Add ground cinnamon when preparing curries.
Cranberries prevent urinary bladder infection
Though slightly sour, cranberry is rich in the vitamins A, C and E. Pigments of its flowers in early stage (tannins), phosphorus, catechin (catechuic element), etc. have good antioxidant, antibacterial and purifying effects on human being. In recent years, research found cranberries rich in antioxidant polyphenols, hence can be used to enhance the immune system to prevent urinary tract infections.
Long time ago, native Americans knew cranberries are effective in curing urinary diseases. Drinking cranberry juice can provide protective natural antibiotics without getting the abused effects on the body.
Cranberries are known to be the best weapon against bladder inflammation and urinary tract infection. Experts suggest drinking a glass of cranberry juice everyday can reduce urinary tract infection and the risk of having vaginal bacterial infection. Drinking cranberry juice supplemental to taking antibiotics will rapidly improve the clinical results on urinary tract infection.
Data also showed that cranberry can be effective in inhibition of H. pylori which can cause stomach ulcer and gastric cancer. It is also a strong anti-oxidation, playing an important role in lowering the risk of artery hardening and in prevention of cardiovascular disease. Some even say that cranberry juice is of great help to people with allergy.Recipe of Emily's Garlic favor cranberry sauce: A bag of fresh cranberries, 2 chopped garlic, a cup of fresh orange juice, 1 cinnamon stick, 1 teaspoon maple syrup, 2 teaspoons milk, small amount of salt and pepper. Cook cranberries, cinnamon stick, orange juice in a pot until cranberry skin breaks open and the mixture turns sticky. Add maple syrup, milk and garlic. Cook 2 more minutes with the pot covered. Finally add add salt and pepper. Eat cold or hot at your preference.
The Amazing Hair Dryer
(by Z. D. Zhou) Not long ago a friend took her ten-year-old boy to my house looking for my wife, saying that her child had hiccups all day long. The child was very uncomfortable and unable to eat at all. After she checked, my wife said there was a muscle spasm in his diaphragm. Without hesitation, she took out a blow dryer, turned on the power and started blowing at the boy's stomach. About 10 minutes later, the boy burped and felt relieved. We were surprised that this thing can do the trick. But my wife just smiled.
A few days later, I had a stiff neck when I woke up in the morning. I could hardly turn my head. I recalled my stiff neck problem was treated a few times by acupuncture and cupping when I was younger. I asked my wife for the similar treatment. She said there weren't any needles at home nor any suitable small jars for cupping. She just took out a hair dryer. I couldn't help laughing. Again? This thing can cure stiff neck too? Amazing!
She blew on my shoulders and my neck for about 15 minutes. My neck was really loosened up. I could turn my head now. Later in the evening, she repeated that on me once more. The pain in my neck was significantly reduced. I crowned her the "queen of blow drying".
She explained that this was inspired by the method people used in the old days. In hospitals, with all the modern equipments we have, doctors do not need blow dryers. Back in the old days, in rural villages especially, doctors were poorly equipped with medical supplies. So they came up with other means to treat patients with common pains.Suddenly I realized this is the thermal effect on pains with the heat generated by a blow dryer. Modern physiotherapy equipment such as electric, laser, thermal, ultrasound and others can easily generate heat for effective treatment. They are, of course, more powerful then a blow dryer. However, when they are not available, using a blow dryer to generate heat will also work, temporarily at least, on common pains such as back pain, muscle spasm, stiff neck, leg cramps, etc. It is easily accessible and easy to operate as long as there is electricity. The blow dryer is really amazing. Try it. Hope it works for you too.
Drink lemonade for health
Wash the lemons, make juice, then freeze into ice cubes. Seale them with a zipper bag and store them in the refrigerator for daily use. Making lemonade with the lemon juice ice-cubes is easy. Lemon is good for your heart and bones as well as blood circulation. Lacking vitamin C for a long period is detrimental to your health. Experts suggest lemon drinks can be a remedy.According to a professor of the Japanese Ministry of Ibaraki Christian University, the death rate of the cardiovascular and cerebrovascular diseases is far higher than cancer. Many office workers who often have high calorie and high fat food, high pressure, and inadequate movement are at high risk of chronic cardiovascular diseases. According to his research, prevention of such diseases in the first step is to start with improved diet. He suggested that lemon being antioxidant with inhibition of free radicals is a good choice. Besides, people who have osteoporosis due to calcium deficiency can also drink lemon juice for improvement.
Lemon can enhance blood circulation and attract calcium. Moreover, the price of lemon is not that expensive. So, instead of buying expensive health medicine, it is wise to take advantage on lemon for health maintenance.
[Benefits of lemon juice]
Lemon is highly alkaline: the treatment was considered good medicine for most diseases, such as cough, phlegm, spleen deficiency. It's rich in vitamin C, and good for blood circulation. It can prevent cancer, lower cholesterol, reduce fatigue, increase immunity, slow aging and maintain skin elasticity, as well as overcome diabetes, hypertension, anemia, colds, osteoporosis and so on.
Boost memory: According to the latest study intake of vitamin C and vitamin E helps to strengthen memory and improve response. Degradation of blood circulation can have adverse impact on the brain, preventing the brain from function properly. Experts suggest that the efficacy of lemon with water-soluble antioxidant and vitamin C can help in maintaining the memory without any side effects. Lemon is a readily available health product in our daily life.
Improvement of Osteoporosis: lemon citrate can enhance the body's absorption of calcium. Hence, increases the bone mineral density and prevents osteoporosis.
Life After Middle Age
A buddhist master once said in New York United Daily News: With the ups and downs in one's life, a smooth journey is quite rare. Health, social environment, etc., are always unpredictable. Only if you are prepared in a variety of conditions, you can overcome obstacles to move forward. I often advise people that don't get too excited on ups and don't be so despair on downs. This way your life will be much easier.
After mid age, with the natural degradation of body functions, one will begin to experience back pain, dizziness, tinnitus, gastroenteritis, constipation, high blood pressure, heart disease, kidney disease, diabetes, arthritis and other chronic diseases. While the health condition is not be under your controlled, it is possible to avoid or minimize the chronic diseases if you pay attention to your diet and preserve with exercise.
If business, property, wealth or social status are you goals, you will be attracted with endless pain throughout your life. In fact wealthy, but not healthy, is in meaningless. In case of serious illness, not only you are painful, your family and friends also suffer. Therefore, only good health will enable you enjoy life.
Food values from doctors
http://www.philcheung.com/Health/Food_files/frame.htm
Myocardial infarction first aid
The first 30 seconds is absolutely vital.
Myocardial infarction is heart hypoxia resulting in blood coagulation, hence unable to transport oxygen to the brain. This in turn leads to brain damage. Prime time to rescue is only 30 seconds. Two months prior to myocardial infarction, the symptoms are usually occasional chest tightness, bad mood and tired. One or two days prior, the patient will be completely exhausted. If this condition exists, one must pay special attention. This could happen to anyone regardless of his/hers age. So people around you must be equipped the following first aid knowledge.Step 1Do not let the patient fall asleep. Continuous say his/her name, to keep the patient awake.Prepare a small bottle of incense oil (agalloch eaglewood oil is the king of first aid). Put a few drops of incense oil on the patient's tongue.Step 2Use a finger apply pressure on the patient's "ren zhong", the mid-point between the nose and the upper lip, till he/she frowns. (see diagram 1)Hold fist to repeatedly roll on the mid chest region to stimulate movement of the heart muscle. (see diagram 2)Put the left hand on the right fist, apply pressure the help of the body weight to roll from right to left on the chest. Instruct the patient to inhale when you apply pressure, and exhale when you release.Continue until the patient moves his/her shoulders and his/her face turn to look normal.If you don't have anyone around you when this occurs, you can do these:
1, cough strongly;
2. hit your chest hard with fists;
3, lie on the floor, roll chest left and right vigorouslyLife is precious, please tell others about this. The Qiji Daoyin Cultural Studies wishes you a healthy life.
Chinese wolfberries for relaxation
Wolfberry is a kind of robust vitality and energy of the plant. It is most suitable for treatment of fatigue. It can promote blood circulation; prevent atherosclerosis and liver fat accumulation. Wolfberry contains a variety of vitamins, essential amino acids and linoleum acid to promote the body metabolism, and to slow down aging.
Its efficacy covers a wide range, and is often used to cure fever, diabetes, cough and phlegm. Drinking tea made from the wolfberry roots, helps in treatment of physical deficiency, frigid, stomach, liver and kidney diseases, tuberculosis, constipation, insomnia, low blood pressure, anemia, various eye disease, hair loss, stomatitis, skin care and other effects. However, the body warming effect of wolfberry is quite strong warm. Therefore it is not suitable for people with hypertension, high blood pressure or those who have impatient temperament.
http://www.philcheung.com/Health/WOLF.htm
Jujubes- (Chinese red dates)
Besides extremely nutritious, Jujube (red dates) also has great health benefits. It is commonly known as the liver's body guard. Chinese herbal medicine books recorded that Jujube as "sweet and warm", and is most effective in nourishing the spleen and stomach meridians. Modern pharmacology found Jujube contains protein, fat, carbohydrates, organic acids, vitamin A, vitamin C, calcium, amino acids and other nutrients. Modern pharmacology also found that dates can protect the liver and play an important role in physical strength of human-being.
In the herbal pharmacy, the applications of Jujube (red dates) can be classified into the following categories:
1. to enhance the spleen and stomach:
2. to enhance the Chi and blood flow.
3. to nourish the blood cells
4. to neutralize the potent drugs
Jujubes, while inexpensive, can be used by ordinary people to achieve effective health care.
http://www.philcheung.com/Health/JUJU.htm
Let's Talk About Diabetes Mellitus
How dangerous is diabetes? According to 2004 statistics, diabetes ranks fourth in cause of death. An estimated of over 100 million people will suffer from diabetes. World Health Organization predicts the global diabetes population will double by 2030! Because diabetes is a major health threat, everyone must have the awareness of the disease.
Why is diabetes called "sugar urine disease" in Chinese?
Our digestive system turns the starch from the food we ate into glucose in order to produce energy. In the process of energy production, we need insulin supplied by the pancreas. If there is insufficient supply of insulin, glucose will remain unused and accumulate in the blood. Due to the increased concentration, blood sugar travels through the kidney to urine forming "sugar urine".
People thin or fat, can have diabetes
Diabetes is a disease due to metabolic imbalance of carbohydrate, and the disease is delineated into two types based on causes:
(Type I diabetes):
the body's immune system to attack its own damaging the pancreas, therefore it is unable to produce insulin. Type I diabetes happens more in children in early childhood, mostly lean. Patients eat, drink and urinate more often than usual. Their typical symptoms include fatigue, nausea, thirsty, weight loss, decreased vision, as well as difficulty to heal wounds.
(Type II diabetes):
the body cannot fully utilize insulin produced, causing insulin to reduce over time. This type happens more on people after middle age with obesity. The symptoms of this type take longer time to develop. That's why many patients are not aware of the existence of the disease.
Busy and stressful lives, convenient fast food, less exercise ... type II diabetes have started to occur in younger people, even elementary school students are beginning have diabetes. This is a very serious problem that we must be vigilant.
Diabetes is life-threatening
The most scary aspect of diabetes is that it serious complications with the long period of high blood sugar. Examples are cardiovascular diseases (hypertension, angina pectoris, myocardial infarction, and stroke), retinal diseases (cataracts, glaucoma, and blindness), renal disease (hypertension, uremia, and urinary tract infection), neuropathy (lower limb tingling, tingling) , wound healing dysfunction (bacterial infection, need for amputation), skin lesions (athlete's foot, tinea), joint disease ... and so on.
According to statistics, the probability of diabetic blindness is 25 times higher than ordinary people; kidney disease, 20 times higher, lower limb amputation rate 10 times higher, coronary heart disease and stroke rates 2 to 4 times higher. Once these complications occur, it will drastically affect the quality of life and, most serious of all it is life-threatening.
How risky are you?
In the early stage of diabetes there is no symptoms at all or perhaps only mild discomfort. The average time period in diabetes development, from asymptomatic to symptomatic, is about a 10 years. If three symptoms of diabetes (high blood sugar, high blood pressure and high blood lipid) show up, the blood sugar level has skyrocketed to 250 ~ 300 mg/dl. The disease is not easy to diagnose without a physical examination. Therefore, regular health check up is the means of early detection of the diseases. It involves measurements of fasting and postprandial blood glucose as well as other medical test readings to understand the blood sugar condition.
Measurements:

---------------- After fasting ------------- without fasting
-------------- (empty stomach) -------- (stomach not empty)
Normal -------- < 110 mg/dl -------------------- < 140 mm/dl
Border line ----- 110-128 mg/dl --------------- 140-200 mm/dl
Diabetic -------- > 128 mg/dl ------------------- > 200 mm/dl
People at high risk of having diabetes
People in the following conditions are at a higher risk, and will need regular check up:
1, family history of diabetes.
2, obese.
3, 45 years and older.
4, have given birth to a baby more than 4 kg and had high blood sugar during pregnancy.
5, had high blood sugar records.
6, high calorie diet without regular exercise.
7, high blood pressure (> 140/90mmHg)
8, high blood fat (triglyceride > 250mg/dl, HDL (high-density lipoprotein) cholesterol > 35mg/dl)
How to control blood sugar
Proactive control of blood glucose is important for health. The fasting plasma glucose to 110mg/dl people with mild glucose abnormalities should begin to adjust their diet and exercise habits including the need to change his/her lifestyle. A healthy lifestyle includes:
Maintain a balanced diet with high fiber, low sugar, and low fat. Nowadays, the market has available healthy food to help regulating blood sugar, blood sugar. Pay attention to food labels approved by FDA, or a local health authority.
Try to keep calm and relax, learn how to overcome tensions and release from stress. Do not stay up late, quit smoking and being alcoholic. Go for regular physicals and exercise on a regular basis.
Conclusion
Thus far, there is no known cure for diabetes. But if you can address the seriousness of diabetes with an improved lifestyle, a balanced diet and regular check-ups, you can keep the threat of diabetes at a distance.
WHO named the most Best food
News source: The Times
After about 3 years of study, the World Health Organization published the following list of the best food.
Best vegetables:
sweet potato - rich in vitamins, cancer prevention, selected as the top of all vegetables. Others include asparagus, cabbage, cauliflower, celery, eggplant, beets, carrots, shepherd's purse, broccoli, golden straw mushroom, xuelihong (雪里紅), and bok choy (Chinese cabbage).
Best fruits:
papaya, strawberry, orange, mandarin orange, kiwi, mango, apricot, persimmon and watermelon.
Best meat:
the chemical structure of ducks meat and geese meat are close to that of olive oil, good for the heart. Chicken is called "the best source of protein"
Best cooking oils:
corn oil, rice bran oil, sesame oil, etc. is better, vegetable oil next
Best soup:
chicken soup, especially the soup made from hens can fight flu and bronchitis. The soup is most suitable for winter and spring.
Guardians of the brain:
spinach, chives, pumpkin, onion, cauliflower, peppers, peas, tomatoes, carrots, green cabbage, garlic, celery and other vegetables, walnuts, peanuts, pistachios, cashews, pine nuts, almonds, soybeans and other nuts, brown rice, liver and so on.
Top ten junk food
(News source: The Times)
1. deep-fried food:
i) culprit of the cardiovascular disease (e.g., fried dough sticks)
ii) contains carcinogen
iii) destructs vitamins, alters the property of protein
2. Preserved food
i) could cause high blood pressure, kidney overload, and nasopharyngeal carcinoma
ii) affects mucosal system (bad for gastrointestinal)
iii) easy to get ulcers and inflammation
3, Processed meat (dried meat, dried meat floss, sausage, etc.)
i) contains nitrite (as preservative and coloring agent). Nitrite is one of the three carcinogens:
ii) contains high amount of preservatives (heavier burden of the liver)
4, biscuits (excluding low-temperature baking and whole wheat crackers)
i) too much food flavor and coloring is a burden on the liver
ii) seriously destroys vitamins
iii) low nutrition resulted from excessive heat
5, cola soft drinks
i) contain phosphoric acid and carbonic acid which can take away lots of calcium from our body
ii) contain high sugar content, can spoil appertide
6, convenience food (mainly refers to instant noodles and puffed food)
i) high salt, high preservatives, high flavors (can damage liver)
ii) only calories, no nutrition
7, canned food (including meat, fish and fruits)
i) destructs vitamins, alters the property of protein
ii) low nutrition resulted from excessive heat
8, preserved dried products (preserved plums)
i) contains nitrite (as preservative and coloring agent). Nitrite is one of the three carcinogens
ii) 2, high salt, high preservatives, high flavors (damage liver)
9, frozen desserts (ice cream, popsicles, etc.)
i) easily lead to obesity
ii) contain high sugar content, can spoil appertide
10, grilled food
i) contains "triphenyl tetrapropanate" (the first of three major cancer-causing substances)
ii) one grilled chicken's toxicity = toxicity of smoking 60 cigarettes
iii) alters protein into a charcoaled property (increases burden on kidney and liver)
Steamed Rice with Garlic
The following is an excerpt translated from the above for reference only. Use of terms may not be accurate according to the original.]A friend after eating rice steamed with chopped garlic for six months, his high blood pressure, gout and sciatica symptoms disappeared. It is widely belied that eating garlic is a way of enhancing the immune system. Garlic is considered the "lingzhi" (ganoderma lucidum), for the poor. It has the effect to pass blood vessels and remove toxins from within. The U.S. military has previously used garlic as a portable antidote.
Apart from steaming, garlic can be used in cooking fried rice with salt and pepper for better taste.
Besides garlic, ginger is also beneficial to health and beauty. So give it a try!
Ginger and Honey drink:
1. About 10 grams of ginger ground into a paste.
2. Put the ginger paste in a glass.
3. Add boiling water.
4. Add a spoonful of honey, mix well
5. The drink is suitable for both men and women
(Cook crushed ginger slices with brown sugar will have the same effect.) Drinking twice daily for two months, the following is a list of proven results according to some written testimony:
(1) cold hands and feet syndrome has been improved.
(2) reduce body weight about 10 kg.
(3) the skin becomes smoother.
(4) remove excess fat, waist trimmed.
Steamed Rice with Garlic
A friend after eating rice steamed with chopped garlic for six months, his high blood pressure, gout and sciatica symptoms disappeared. It is widely belied that eating garlic is a way of enhancing the immune system. Garlic is considered the "lingzhi" (ganoderma lucidum), for the poor. It has the effect to pass blood vessels and remove toxins from within. The U.S. military has previously used garlic as a portable antidote.
Apart from steaming, garlic can be used in cooking fried rice with salt and pepper for better taste.
Besides garlic, ginger is also beneficial to health and beauty. So give it a try!
Ginger and Honey drink:
1. About 10 grams of ginger ground into a paste.
2. Put the ginger paste in a glass.
3. Add boiling water.
4. Add a spoonful of honey, mix well
5. The drink is suitable for both men and women
(Cook crushed ginger slices with brown sugar will have the same effect.) Drinking twice daily for two months, the following is a list of proven results according to some written testimony:
(1) cold hands and feet syndrome has been improved.
(2) reduce body weight about 10 kg.
(3) the skin becomes smoother.
(4) remove excess fat, waist trimmed.
Avoiding Alzheimer's Disease
The highest risk factor for Alzheimer's disease is age. Risk increases as people grow older. About 1% of people who are over 60 years of age can have Alzheimer's disease, but cases will double every five years at the age between 65 and 85. If under the assumption that the age onset can be deferred for 5 years, the number of cases will be halved. This is the basis for lowering the risk of having the disease in order to attain the goal of a hypothetical "Alzheimer free" society.
Over the years many epidemiological, brain perfusion studies and animal experiments have shown that highly educated have a lesser chance to have Alzheimer's disease. In fact, education and busy use of brain can not change the brain structure, but may strengthen the brain to prevent brain degeneration. Even if Alzheimer's disease is contracted, the symptoms of dementia will not occur right away.
The most effective approaches to keep the brain active are reading, playing card games, doing cross word puzzles and visiting friends and relatives. Watching TV, listening to the radio, and other recreational activities are also good choices. Continue learning after retirement is the best defense for elders against the disease, whether it is continued education, online learning, development of new interests, or participation in community activities.
Exercise is the real deal in keeping young. Experiments on animals showed that aerobic exercise can increase brain capillaries and nerve cells and reduce brain amyloid levels. Exercise can also prevent chronic diseases such as blood pressure, high cholesterol, cardiovascular disease, colorectal cancer, osteoporosis, diabetes, obesity, depression, etc.
Scientists have long noted that by cutting down food intake in rats by 30%, they not only live 30% longer, their spatial memory is larger with stronger learning ability. Survey also found that the diet containing more unsaturated fatty acids of fish or low-fat can lower the chance of Alzheimer's disease. According to a Columbia University study in 2006, tracking 2,258 residents age 77 in average, those who were on Mediterranean diet (i.e., more fruits, vegetables, beans, grains, olive oil, fish, wine, a small amount of meat and poultry) have a lower chance (40% less) for Alzheimer's disease than those who were not. The importance of low calorie diet is so obvious.Therefore everyone, young or old, should develop learning habits, keep in touch with friends, and participate more in recreational activities. Try to walk at least 40 minutes a day. Stay light on diet with more emphasis on fruits and vegetables. You can cut down the chance of getting the Alzheimer's disease. You will be healthy and have a more pleasant life.
Drink Warm Water After Meals
The Chinese and Japanese drink hot tea with their meals, not cold water, maybe it is time we adopt their drinking habit while eating. For those who like to drink cold water, this article is applicable to you. It is nice to have a cup of cold drink after a meal. However, the cold water will solidify the oily stuff that you have just consumed. It will slow down the digestion. Once this "sludge" reacts with the acid, it will break down and be absorbed by the intestine faster than the solid food. It will line the intestine. Very soon, this will turn into fats and lead to cancer. It is best to drink hot soup or warm water after a meal.
Get Ready for the Allergy Season
(Translated from Sing Tao Weekly 04/15/2007 No. 678)
During the allergy season in spring, certain food can play an important role in prevention of allergy.
Honey
Experts say, taking a spoonful of honey every day can keep you away from the common cold, asthma, coughing, and seasonal allergies. Honey can prevent allergies for two reasons: First, it contains a small amount of venom. Bee venom is toxic, but has been used in clinical asthma and other allergic diseases. Second, honey contains certain pollens and having honey in your body can build resistance against allergy.
Jujube
Japanese researchers found that jujube contains a large number of anti-allergic materials which can prevent allergic reactions from occurring. Patients who have allergies can always take dates in one of the methods:
(1) 10 red dates, make tea by boiling them in water, drink 3 times a day.
(2) eat raw dates, each time 10 grams, 3 times a day.
(3) 10 red dates, 100 grams of barley, boil them in water, eat them, 2-3 times daily.
Continue with dosage in any of the above methods until allergy symptoms goes away. It is better off to break the dates apart before boiling them in water. Do not add sugar.
Flammulina
Flammulina, a kind of edible straw mushroom, often helps in getting rid of metal ions, toxins and waste. This can effectively enhance body functions to fight allergies. Singapore researchers found, mushroom straws contain protein that can inhibit asthma, nose itching, eczema and other allergic inflammatory disease. People with illness can take this kind of mushroom to enhance the immune system.
Carrots
Japanese experts found that
β
-carotene in carrots can prevent hay fever, allergic dermatitis and other allergic reaction. According to the reports, from tests conducted on mice, experts found that
β
-carotene can keep intracellular activity balance, hence hard for mice to have allergy.
The Amazing Bananas
What makes monkeys happy and shines shoes? After reading this, you'll never look at a banana in the same way again. Bananas contain three natural sugars - sucrose, fructose and glucose combined with fiber. A banana gives an instant, sustained and substantial boost of energy. Research has proven that just two bananas provide enough energy for a strenuous 90-minute workout. No wonder the banana is the number one fruit with the world's leading athletes. But energy isn't the only way a banana can help us keep fit. It can also help overcome or prevent a substantial number of illnesses and conditions, making it a must to add to our daily diet.
Depression:
According to a recent survey undertaken by MIND amongst people suffering from depression, many felt much better after eating a banana. This is because bananas contain tryptophan, a type of protein that the body converts into serotonin, known to make you relax, improve your mood and generally make you feel happier.
PMS:
Forget the pills - eat a banana. The vitamin B6 it contains regulates blood glucose levels, which can affect your mood.
Anemia:
High in iron, bananas can stimulate the production of hemoglobin in the blood and so helps in cases of anemia.
Blood Pressure:
This unique tropical fruit is extremely high in potassium yet low in salt, making it perfect t o beat blood pressure. So much so, the US Food and Drug Administration has just allowed the banana industry to make official claims for the fruit's ability to reduce the risk of blood pressure and stroke.
Brain Power:
200 students at a Twickenham (Middlesex) school were helped through their exams this year by eating bananas at breakfast, break, and lunch in a bid to boost their brain power. Research has shown that the potassium-packed fruit can assist learning by making pupils more alert.
Constipation:
High in fiber, including bananas in the diet can help restore normal bowel action, helping to overcome the problem without resorting to laxatives.
Hangovers:
One of the quickest ways of curing a hangover is to make a banana milkshake, sweetened with honey. The banana calms the stomach and, with the help of the honey, buil ds up depleted blood sugar levels, while the milk soothes and re-hydrates your system.
Heartburn:
Bananas have a natural antacid effect in the body, so if you suffer from heartburn, try e ating a banana for soothing relief.
Morning Sickness:
Snacking on bananas between meals helps to keep blood sugar levels up and avoid morning sickness.
Mosquito bites:
Before reaching for the insect bite cream, try rubbing the affected area with the inside of a banana skin. Many people find it amazingly successful at reducing swelling and irritation.
Nerves:
Bananas are high in B vitamins that help calm the nervous system.
Overweight?
Studies at the Institute of Psychology in Austria found pressure at wor k leads to gorging on comfort food like chocolate and crisps. Looking at 5,000 hospital patients, researchers found the most obese were more likely to be in high-pressure jobs. The report concluded that, to avoid panic-induced foo d cravings, we need to control our blood sugar levels by snacking on high carbohydrate foods every two hours to keep levels steady.
Ulcers:
The banana is used as the dietary food against intestinal disorders because of its soft texture and smoothness. It is the only raw fruit that can be eaten without distress in over-chronicler cases. It also neutralizes over-acidity and reduces irritation by coating the lining of the stomach.
Temperature control:
Many other cultures see bananas as a "cooling" fruit that can lower both the physical and emotional temperature of expectant mothers. In Thailand , for example, pregnant women eat bananas to ensure their baby is born with a cool temperature.
Seasonal Affective Disorder (SAD):
Bananas can help SAD sufferers because they contain the natural mood enhancer tryptophan.
Smoking & Tobacco
Use: Bananas can also help people trying to give up smoking. The B6, B12 they contain, as well as the potassium and magnesium found in them, help the body recover from the effects of nicotine withdrawal.
Stress:
Potassium is a vital mineral, which helps normalize the heartbeat, sends oxygen to the brain and regulates your body's water balance. When we are stressed, our metabolic rate rises, thereby reducing our potassium levels. These can be rebalanced with the help of a high-potassium banana snack.
Strokes:
According to research in The New En gland Journal of Medicine, eating bananas as part of a regular diet can cut the risk of death by strokes by as much as 40%!
Warts:
Those keen on natural alternatives swear that if you want to kill off a wart, take a piece of banana skin and place it on the wart, with the yellow side out. Carefully hold the skin in place with a plaster or surgical tape!
So, a banana really is a natural remedy for many ills. When you compare it to a n apple, it has four times the protein, twice the carbohydrate, three times the phosphorus, five times the vitamin A and iron, and twice the other vitamins and minerals. It is also rich in potassium and is one of the best value foods around So maybe its time to change that well-known phrase so that we say, "A banana a day keeps the doctor away!"
Special Treatment for Bananas Bananas are always picked when they are green. They do not need any special care to ripen. They go from green to yellow in a few days. The brown speckles on bananas are called "honey spots." When a banana has honey spots, it is very sweet and ready to eat. Bananas can be stored in the refrigerator after they ripen too. The skin will turn dark brown or black but the banana inside will be fresh.
PASS IT ON TO YOUR FRIENDS
PS: Bananas must be the reason monkeys are so happy all the time! I will add one here; want a quick shine on our shoes?? Take the INSIDE of the banana skin, and rub directly on the shoe...polish with dry cloth. Amazing fruit.
CROHN'S DISEASE
is a particular type of IBD or Inflammatory Bowel Disease. What causes Crohn's disease is unknown. The general believe is the immune system has an abnormal response to bacteria in the intestine. Other kinds of bacteria and viruses may also play a role in causing the disease. The disease can run in families. Your chances of getting it are higher if a close family member has it. Smoking also puts you at a higher risk for the disease.
The main symptoms of Crohn's disease are belly pain and diarrhea (sometimes with blood). Some people may have diarrhea up to 20 times a day. Losing weight without trying is another common symptom. Infections, hormonal changes, smoking, and stress can cause the symptoms to flare up. Some may have only mild symptoms or go for long periods of time without any symptoms. Warning signs are feeling faint, fast and weak pulse, severe belly pain, fever or shaking chills, vomiting repeatly.
There is currently no non-surgical cure for Crohn's or colitis. The medications used for treatment are extremely costly and plain horrific.
The difference between perspiration and urination
Let's Exercise
【Do you know why marathon runners do not have cancer? *** 】
A sports medicine doctor in Germany found among all athletes only marathon runners do not a single cancer case. In order to find out the reasons, the doctor conducted a further research with a surprising conclusion. He collected the sweat of runners who ran more than 30 km a day and found in the composition cadmium, lead, copper, nickel and other heavy metal elements. He was under the conclusion that by running more than 30 kilometers a day, the runner could discharge toxic wastes from the depths of his body. Getting rid of the "heavy metals" from the body, means completely removing of the root of cancer source.
According to the above study published the doctor, the complete removal of the accumulated toxic wastes in the body through perspiration can prevent cancer. In his report, he underlined: "If you want longevity, it is necessary to perspire a lot on a daily bases." His statement is absolutely reliable.【How a huge is the market in perspiration? 】
The perspiration energy market in South Korea is about NT 600 billion a year. Do you know why there are hundreds of millions of South Koreans spend a lot of energy trying to perspire? In just 15 years, it has become such a huge market without the help of advertisement but words passing around from those who experienced that perspiration has good effects on chronic diseases. It is specifically good for blood circulation, skin care, and amazingly on keeping a slim and healthy body.
【Perspire can get rid of harmful substances from the body】
Why is sweating so important to the body? The basic functions of excretion are defecation, urination and perspiration And perspiration plays the most important role in removing harmful substances and toxins. Although urination also discharge heavy metals, the emission amount in urine is far less than sweat. Besides, perspiration also has an important role in regulating body temperature. While perspiring, one can burn more calories to increase metabolic capacity and to reduce body fat. Effective discharging of waste and toxins helps in keeping the body beautiful and healthy.
Heavy metal contents in sweat and urine (per 100 gm)
Lead 〈μg 〉sweat 84 vs urine 4.9
Cadmium.〈μg 〉sweat 6.5 vs urine 0.65
Cobalt 〈μg 〉sweat 1.2 vs urine 0.6
Nickel 〈μg 〉sweat 32 vs urine 3.1
Copper 〈 mg 〉sweat 0.11 vs urine 0.01
[Notes:] assume 2 liters of sweating capacity per day
*** There are reports indicated that marathon runners are prone to skin cancer due to long time exposure to the sun.
Free Radicals
What Are Free Radicals?
Free radicals are reactive elements that want to steal electrons from compounds that they come into contact with. Simply put, they are molecules having more electronic value with a negative oxygen atom , such as: O2, H2O2, OH. Free radicals in our body are organic molecules responsible for aging, tissue damage, and possibly some diseases. These molecules are very unstable, therefore they look to bond with other molecules, destroying their vigor and perpetuating the detrimental process.
Because of these characteristics free radicals play an important role in health care. Throughout life our body often encounters harmful bacteria and viruses. Free radicals would be produced to destroy enemies in our body. In other words, under normal circumstances, free radicals are the best army in our body. However, the annoying side of radicals is not only they kill enemies, but sometimes also attack and damage cells of our body.
How is Free Radical Formed?
Free radicals are produced in most cells of the body as a byproduct of metabolism, although some cell types manufacture larger quantities for specific purposes. The most important free radicals found in aerobic cells, such as those in humans, are oxygen, super oxide, hydroxyl radical, hydrogen peroxide, and the transition metals. When free radicals are formed within cells, they can oxidize molecules used inside cells (especially lipids) and thus cause cell death and injury. However, the human body has developed various mechanisms in order to protect itself from the damaging effects of free radicals. There are enzymes which decompose peroxides and transition metals; other free radicals are sequestered by proteins and other molecules.
How do they affect human health?
Free radicals are usually present for very short periods only and react with other molecules very quickly. In recent years, it has become accepted that they play an important part in several medical conditions. DNA is particularly susceptible to oxidation by free radicals and it has been suggested that these substances may play a role in the mutations which precede the development of cancer. This may explain why some transition metals, such as nickel and chromium, are carcinogenic under certain circumstances. Free radicals have also been implicated in atherosclerosis, liver damage, lung disease, kidney damage, diabetes mellitus, and ageing. It is not always easy to tell if free radicals are the cause of a disorder or a result of some other causative agent. Of particular importance is that free radical damage accumulates with age.
How to avoid free radical damage?
Antioxidants, present in many foods, are molecules that prevent free radicals from harming healthy tissues. There are numerous ways to avoid or minimize free radical damage. The following are some of the measures we can take:Supplement your diet with antioxidantsEat natural food, dark-colored vegetables, food with vitamins A, C, E, carotene, etc.Cut down meat consumption, avoid fried food, andDrink pure, unchlorinated water (chlorine is an oxidant)Breathe fresh, clean air (avoid cigarette smoking and second hand smoking)Avoid all use of dental metals (except titanium)Avoid strenuous exercise,Stay away from the electromagnetic interference.Enhance antioxidant functions through intake of copper, iron, zinc, manganese, selenium to increase anti-free radical enzymes
Golden Cock Stand on One Leg
(Jin Ji Du Li)
Author: Zhong Li Ba RenIntroducing a simple health exercise, simple and effective. The essence of the movement is "Eyes Must be Closed". Practise the "Jin Ji Du Li" with the eyes closed? If unable to stand for less than 10 seconds, it means body has regenerated to 60 to 70 years old level. Frequent practice can recover the sense of balance.Chinese specialists recommend daily practice of Jin Ji Du Li for 1 minute, to prevent dementia. Slightly closed both eyes while practicing Jin Ji Du Li is the recommended health practice by health specialist Zhong Li Ba Ren.
Daily practice of Jin Ji Du Li, can help in Hypertension, High Blood Sugar, Neck and Spinal diseases, it can also distance you from dementia. Best selling health book "Self Help is Better than Seeking Doctors' Help", has been the best selling health book in China since its was first published last year. It has been reprinted 12 times within 6 months, with more than 1 million copies sold. The popularity of the book is it teaches many simple practical health tips. The author, Zhong Li Ba Ren, disclosed the most simple and practical health method when he visited Singapore .
In recommending the Jin Ji Du Li method, Zhong Li Ba Ren said that according to the understanding of Chinese physician, diseases appear because of coordination in the various internal organs encounter problems, the body loses its balance. Jin Ji Du Li can readjust the inter-relationship of these organs. He said that many people can't even do it for 5 seconds, but later on, are able to stand for more than 2 minutes.
Following the lengthening of the standing time, the feeling of "head heavy, light feet' disappears. The quality of sleep improves, the mind clears up, the memory improves significantly. If you can practice Jin Ji Du Li with your eyes closed for 1 minutes daily, you will not get dementia.
He pointed out that there are 6 important meridians passing through our legs. Standing with a single leg, the weak meridian will feel sore while getting the required exercise. The corresponding organs of these meridian and their path ways, will get the necessary tuning. This methods\ can concentrate the awareness, and channel the body's qi to the foot. The effects to various illness associated with hypertension, diabetes, neck and spinal diseases are quick to see. Besides strengthening body Immunity rapidly, It can also improve the swivel of the cerebellum, prevent gout.
This is the basic cure for "Cold Feet Disease" It can also strengthen the body immunity. He said, it is suitable for everyone generally. Especially for the young, when they persist in practicing it daily while they are healthy, their chances of contracting the various illness associated with aging is comparative lower.
Not suitable for those over 70 years old, or those old people whose legs are not able to stand steadily.
---
Excellent Toxin Removal Food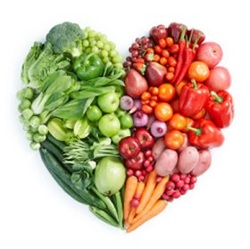 (Translated from Sing Tao Weekly) Nowadays, toxins are everywhere, so "detoxification" is a very important defense mechanism in terms of healthcare. The concept of detoxification is, however, not very common. Without a good understanding of the source of toxins and their harm to our body, it is not easy to employ the appropriate detoxification through diet or drugs. If used improperly, it may lead to addition burdens. A medical professional should be consulted prior to use of drugs or undertaking of dietary programs. The food magazine Vita invited Chinese medicine practitioners, nutritionists and other experts to select the top 10 detoxifying food suitable to Asians.

Many people would think "no sickness is good health". However, this is not an accurate concept of health. Bad diet habits and lifestyle can make your health deteriorate unconsciously. In reality, people nowadays under high pressures in balancing their life are easily attracted by to various types of unhealthy food that are high-fat, high cholesterol, high-sodium, low-fiber, low-carbohydrate, etc. Consequently, they will weaken the immune system opening the door for various chronic diseases.

With the advancement of medicine, many rely heavily on drugs and are less conscious about the fundamentals of diet. Detoxification is to make use of the healthy food to remove the toxins from the body. Pesticides on food are common and when they enter and aggregate in our body, it is not hard to image how harmful are they. To maintain a healthy body, we need to eliminate toxins from inside. Many kinds of food have detoxifying effects in general. There are many ways in detoxification. The high fiber, low fat, low sugar, low salt approach is most popular. Sweet potato, brown rice, fresh fruits and vegetables are good candidates as they are effective in toxin removal, highly acceptable, safe, economical, and easy to find. The following are tthe top 10 food selected for detoxification purposes.

1. Seaweed: - Seaweed is rich in polysaccharides and highly alkaline. It can neutralize gastric acid, promote detoxification, prevent fat accumulation and help metabolism. Kelp is rich in alginate, mannitol, protein, fat, carbohydrates, crude fiber, carotene, vitamins B1, B2, C, iodine, niacin, calcium, phosphorus, iron and other elements. Especially with iodine, it is very useful in treating goiter and other diseases caused by iodine deficiency. It contains protein and eight amino acids. Iodine when absorbed can accelerate detoxification. In addition, it can lower blood pressure and prevent arteriosclerosis.

2. Onion: - Onions can promote gastrointestinal movement and strengthen digestion. Its sulfur combined with protein benefits the liver most, thus contributing to detoxification. The "warm" property of onion enables easy sweating and rowing edema. Sulfur compounds can rid the pesticides and other undesirable substances. Recommendation: Add raw onions in a sandwich; add diced onions to soup with broccoli, carrots, celery and other high-fiber vegetables in order to break down toxins accumulated in the body and to help bowel movement.

3. Green bean: - Green bean is used in a variety of drugs by Chinese medicine professionals. Regular consumption of green bean can help getting rid of toxins from the body. It regulates metabolism. Green bean soup is best for detoxification and maintenance of healthy skin. With honey together, its detoxification effect is even better. Many people often eat bean sprouts (from green beans), because it is affordable. But very few know that green bean sprouts also has high medicinal value. Recommendation: barley and green bean soup, blend green beans with boiled soy milk (or milk).

4. Sweet potato: - Due to the recent trend with concerns in health, the demand for sweet potatoes is up year after year with supply of sweet potatoes in different color and flavor. Sweet potato contains digestible fiber which can facilitate bowel movement. In addition, it can also neutralize acid accumulated in the body. Furthermore, sweet potato's collagen and mucus polysaccharides can prevent arterial sclerosis. It also plays an important role in keeping vessels elastic and in excreting excess cholesterol.
Recommendation: baked sweet potato with skins. For health purposes, timing is important. The rule of thumb is to eat it early in the morning (e.g., 6:30 a.m.) before normal bowel movement time. This is to maximize intestinal absorption of sweet potatoes. This is particularly necessary for patients with serious illness wanting to use sweet potatoes for cure. Eating sweet potatoes after 12:00 is not desirable because the metabolism will slow down in the afternoon. On the contrary, sugar from sweet potatoes will remain unprocessed.

5. Cauliflower Cauliflowers (white) and broccolis (green) are cruciferous. Their antioxidant properties could have been proven with medical evidence that they can help to fight cancer. They also helps to prevent edema, increase the discharge of urine and to enhance the immune system. Cauliflower and broccolis are rich in β-carotene, vitamins B1 and C. They are also rich in calcium, potassium and small amounts of selenium (Se), a substance effective with anticancer, anti-heart disease and arthritis and other symptoms. Additionally, there is a substance called lndol-3 carbonal, which can increase the secretion of female hormone estrogen to prevent breast cancer. Recommendation: cook with seafood or cook in boiling water with a sprinkle of salt. They are nutritious, healthy and delicious.

6. Pumpkin: - Chinese medicine considers the pumpkin an excellent food for the heart, the spleen, the lungs as well as inner energy (qi). Pumpkin is indeed a very nutritious healthy food to be highly valued. It is rich in vitamins A and E to benefit human immunity especially during autumn. Pectin contained in pumpkin can "absorb" bacteria and toxic substances, including heavy metals such as lead. Besides the detoxification effect, pectin can also protect the stomach and reduce the chance for ulcer. Recommendation: pumpkin porridge, pumpkin soup.

7. Mushrooms Mushrooms are rich in mucopolysaccharide, protein, fiber, minerals, etc. Not only nutritious, they are effective in anti-cancer and detoxification. Their high-fiber, low calorie properties make them ideal for weight watchers because mushrooms can fill you up without gaining weight. Mushrooms have many other health benefits because they contain nucleotides. They are delicious and so convenient to cook. Recommendation: mushroom chicken soup, mushrooms over rice, boiled mushrooms with other vegetables.

8. Sprouts: - With protein than higher meat bean sprouts are highly nutritious. Protein in 1 gram of bean sprouts is equivalent to about 4 grams of meat. Sprouts contain ammonium acid, vitamins, calcium, potassium, iron and other minerals. The properties of high vitamin C and low fat, low starch and low sugar can produce good results for the prevention of constipation, weight loss, etc. Eating bean sprouts can help bowel movement. It is the ideal natural health food with good detoxification effects. Recommendation: a mix of a variety of bean sprouts (e.g., alfalfa sprouts) topped with sugar-free yogurt and organic plum sauce or honey, add sprouts in salad, or eat sprout with an empty stomach for weight loss and detoxification.

9. Coriander: - Nutrient-rich coriander (or parsley) contains vitamin C, β-carotene, vitamins B1 and B2, etc., and rich in minerals such as calcium, iron, phosphorus, magnesium. It also contains essential oil, and apple potassium. Vitamin C in coriander is much higher than ordinary vegetables. For most people, 7-10 grams of coriander will meet the demand of daily vitamin C. Its carotene content is 10 times higher than that in cucumber, tomato and soy bean.
Recommendation: three meals a day with plenty of coriander (or parsley).
Breakfast: coriander with apples, raisins, and nuts blended into juice;
Lunch: eat with other food;
Dinner: coriander with scrambled eggs , with pumpkin, or just bibimbap (mix with rice) for dinner.

10. Apple: - Apple is rich in vitamins B1, C, B5, β-carotene, fats, carbohydrates, protein, pectin, calcium, potassium, iron, zinc, fiber, malic acid and tannin. Zinc is the essential element in nucleic acid and protein which is closely related to memory functioning. Deficiency in zinc affects memory. Apple has been regarded to as the food for intelligence. New research shows that apple peels are rich in phytonutrients that have potent anti-cancer properties against breast, colon and liver cancer cells. The apple peel is also known to have a substance (天車菊素) that can stop vomiting. Unfortunately, many apple peels come with paraffin wax and pesticide residues that are not suitable for eating.
Recommendation: eat apple daily to clear up the stool. In meals toward the weekend, eat apple with yogurt and sweet potato to prepare for a thorough clean-up when it's most convenient.
---
---
Good intestinal conditions can prevent diseases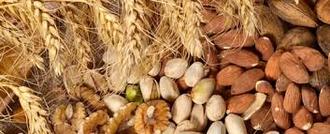 There will be lots of benefits with increased consumption of lactobacillus (lactic acid bacteria) found in yogurt, cheese, sauerkraut, pickles, beer, wine, cider, Kim chi, chocolate and other fermented foods). In recent years, medicine discovered the following facts:

1. Intestinal health in the general public has deteriorated, colon cancer has become the third highest mortality rate, and the disease has occurred in people at a younger age.

2. The mortality rate (2003 statistics) is 16.6%; 14.4% hospitalized and 15.4% of insurance payments were directed to intestinal diseases.

3. Cancer, heart disease, hypertension, arteriosclerosis, diabetes, Alzheimer's and other chronic diseases, are closely related to intestinal health.

4. Aging starts from the intestines at a younger age, but only show up in middle age.

5. Developed countries, (U.K., Canada and U.S.A.) have paid more attention to intestinal health.

While knowledge requires public education, intestinal health is on one's own initiatives. Hope the message is passed on so that many can be aware of the importance of intestinal health and that the disease can be prevented.

Intestinal health tips!

1. Drink plenty of water

Drink at least 1.6 to 1.8 liters (about 8 glasses) of water per day. Drink water on a regular basis. Do not go thirsty before drinking. When thirsty, blood will be in high concentration resulting in reduced efficiency in delivery of oxygen and nutrients. This in turn has impact on all body functions.

2. Intake of lactic acid bacteria

i) Daily intake: Even the best of lactic acid bacteria cannot stay for a long time. Therefore, daily supply of plentiful (at least several billions) quality lactic acid bacteria is necessary.

ii). Postprandial intake: The stomach's acidity is low after meals, allowing live lactic acid bacteria to go through the stomach to enter the intestine.

iii). Carefully choose products: To select products that are certified by a health authority (e.g., FDA)

iv) Proper storage: lactic acid bacteria are heat and oxygen intolerant. Fermented milk must be stored at low temperatures after opened. Finish food as soon as possible, and do not let opened bottle sit at high temperature for a long time. Pay attention to storage temperature,

3. More fiber

At least 30 grams of dietary fiber daily. Proper dietary fiber intake includes:

i) take from every meal of the day
ii) use high fiber health products
iii) use both soluble and insoluble fiber
---
---
WHAT'S GOOD FOR YOU (Cross Reference)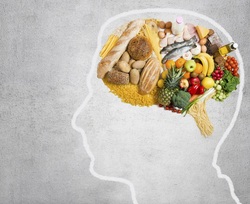 Anomaly - Chinese Character - Function - Kind of food

Aging 老化 Slows aging process Apricots, cherries, prunes,
Allergies 敏感 Fights allergies Honey,
Alzheimer's 老人痴呆 Shields against Alzheimer's Apricots, cherries, mango,
Bacteria, Fungus 病菌,真菌 Kills bacteria, Fights fungus Garlic, green tea, mushrooms, onion,
Blood flow 血液循環 Enhances blood flow Grapes,
Blood pressure 血壓 Controls blood pressure Apricots, Avocados, Bananas, beets, broccoli, chestnuts, figs, garlic, lemon, limes, mushrooms, watermelon,
Blood Sugar 血糖 Stabilizes blood sugar Artichokes, Beans, blueberries,
Bones, joints 骨胳 Strengthens bones, cushions joints Apples, Bananas, beets, broccoli, cantaloupe, Cauliflower, mushrooms, pineapple, sweet potato, yogurt,
Breast Cancer 乳癌 Combats Breast Cancer Cantaloupe, Cauliflower,
Cancer 癌症 Combats cancer Apricots, Beans, beets, blueberries, broccoli, cabbage, Cantaloupe, carrots, cherries, chestnuts, chili peppers, figs, fish, garlic, grapes, green tea, lemon, limes, mango, mushrooms, oats, olive oil, onion, oranges, peaches, rice, strawberries, sweet potato, tomatoes, walnuts, water,
Cholesterol 膽固醇 Lowers cholesterol Artichokes,Avocados, Beans, cantaloupe, chestnuts, figs, garlic, grapefruit, mushrooms, oats, onion, peanuts, prunes, tomatoes, walnuts, watermelon, wheat germ, wheat bran, yogurt,
Colds 傷風 Relieves colds Pineapples,
Colon Cancer 腸癌 Combats Colon Cancer Wheat germ, wheat bran,
Constipation 便秘 Prevents constipation Apples, Beans, blueberries, cabbage, carrots, oats, peaches, prunes, wheat germ, wheat bran,
Cough 咳嗽 Quiets a cough Bananas,
Diabetes 糖尿病 Battles diabetes Avocados, flax, oats, olive oil, rice,
Diarrhea 痢疾 Blocks diarrhea Apples, Bananas, pineapple,
Digestion 消化功能 Aids digestion Artichokes, chli peppers, flax, honey, mango, peaches, pineapple, wheat germ, wheat bran, yogurt,
Diverticulitis 憩室炎 Aggravates diverticulitis Peanuts,
Energy 精力 Increases energy Honey,
Eyesight 視力 Saves eyesight Apricots, broccoli, cantaloupe, carrots, grapes, sweet potato,
Heart 心臟 Guards against heart disease Apples, Artichokes, Bananas, beets, blueberries, broccoli, cabbage, carrots, Cauliflower, cherries, chestnuts, fish, flax, grapefruit, grapes, green tea, lemon, limes, olive oil, onion, oranges, peanuts, prunes, rice, Strawberries, tomatoes, walnuts,
Hemorrhoids 痔瘡 Helps hemorrhoids Beans, cabbage, peaches,
Immune 抗病 Boosts immune system Cantaloupe, chili peppers, fish, flax, oranges, yogurt,
Insomnia 失眠 Ends insomnia Cherries,
Kidney Stone 腎結石 Conquers kidney stones Grapes, rice, water,
Liver 肝 Guard against liver disease Artichokes (朝鮮薊),
Lungs 肺 Improves lung capacity Apples,
Memory 記憶力 Boosts memory Blueberries, fish, mango, prunes, strawberries, walnuts,
Mental 精神病 Improves mental health Flax,
Mood 情緒 Lifts mood Sweet potato, walnuts,
Postate 前列腺 Works against prostate cancer Cauliflower, grapefruit, peanuts, tomatoes, watermelon,
Respiration 呼吸 Straightens respiration Oranges,
Scurvy 壞血病 Stops scurvy Lemons, limes,
Sinuses 鼻痰 Clears sinuses Chili peppers,
Skin 皮膚 Smoothes skin Avocados, lemon, limes, oats, olive oil, water,
Sore Throats 喉痛 Soothes sore throat Chili peppers,
Stress 壓力 Calms stress Strawberries,
Strokes 中風 Helps stops strokes Avocados, figs, grapefruit, green tea, peaches, rice, watermelon, wheat germ, wheat bran,
Thyroid 甲狀腺 Regulates thyroid Mango,
Ulcers 胃病 Guards against ulcers Honey, yogurt,
Warts 肉瘤 Dissolves warts Pineapples,
Weight Loss 減肥 Promotes weight loss Beets, cabbage, carrots, chestnuts, figs, grapefruit, green tea, olive oil, peanuts, water, watermelon,
Wounds/Bruises 傷口/瘀傷 Heals wounds,Banishes bruises Cauliflower, honey,
---
---
Delicious Fruits Can Prevent Cancer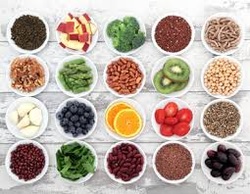 Cancer prevention starts with a healthy diet. The following fruits, while common in our daily life, are healthy and can help in prevention of the disease.

1. Grapes: Grapes contain resveratrol which prevents normal cell from becoming cancerous and inhibits the spreading of malignant cells. Chinese medicine believes that grapes are good for many body functions. Sour grapes are suitable for cancer patients after surgery or undergoing radiotherapy.

2. Strawberry: Ellagic acid in strawberry can protect the body against carcinogens harm and certain effects in anti-cancer. Strawberry is effective in easing out nasopharyngeal, lung, and laryngeal cancer patients with radiation reaction.

3. Banana: It is found that banana extract can control intrinsic carcinogens such as aflatoxin B1. Animal studies found that magnesium deficiency could significantly weaken the body's ability to fight cancer cells. Banana contains magnesium and potassium to help prevention of cancer. Banana benefits colorectal cancer patients in alleviating symptoms resulted from radiotherapy.

4. Fig: Fig contains ingredients that can fight tumors, control cancer cells and inhibit protein synthesis. Six cancer hospitals, through the observation of more than 1,300 patients, found that figs can be used as the daily diet for cancer patients including ascites carcinoma, sarcoma, liver, lung, and other tumors with good therapeutic results.

5. Kiwi: Each 100 grams of the kiwifruit contains 150 mg. of vitamin C, topping all kinds of fruits. Through the protection barriers of the interstitial cells, kiwi can eliminate carcinogenic substances. It is believe this effect can help to lengthen the survival period of cancer patients. The mildly sour kiwifruit is especially suitable for certain cancer patients after radiotherapy (i.e., breast cancer, lung cancer, cervical cancer, bladder cancer, etc.)


Beware of anti-seasonal (off-season) fruits
A long time fruit businessman told reporters that many off-season fruits are preserved and ripen through the use of chemicals. The off-season fruits are, therfore, often "problematic". Consumers must be careful with the following four popular fruits if they are not in season.Strawberry: When a strawberry is hollow, exceptionally large or in irregular shape, usually it is caused by excessive chemicals. While the fruit looks colorful and fresh, it does not taste what strawberry should.

Banana: When bananas turn yellow they look good for selling. Some unscrupulous sellers use sulfur dioxide to change the color from green to yellow so that they can sell the fruit better, though in fact they are far from ready for consumers. Sulfur dioxide is harmful to human.

Watermelon: When excess chemicals are used to speed up the growth and with the presence of highly toxic pesticides, off-season watermelons are strongly infected. You can easily tell by the uneven stripes on the outside of the melon. The inside looks particularly bright and fresh, seeds are white, but the watermelon tastes a little funny.

Grapes: Some unscrupulous farmers and sellers use a ripening agent called Ethephon (which is converted into ethylene, a potent regulator of plant growth and maturity). Immature green grapes soaked in a diluted solution with ethylene can become purple within a day or two.Per warning by the the fruit businessman, consumers should always buy fruits in season and avoid off-season fruits whenever possible.

Use salt to wash fruits and vegetables is worse
Salt is sodium chloride. Therefore, wash fruits and vegetables with salt will make pesticides more stable. Fruits and vegetables should be washed with water first, then clean with water again by adding a little low gluten flour (or starch). This will remove the pesticides.

A test done in the Inspection Agency pointed out: salt compound will stabilize pesticides. It is better off to let the vegetables sit at room temperature for half a day, then rinse with water. The advertisement "Washing vegetables with salt is healthy" is incorrect.

A teach of the Food Engineering Department said: salt makes pesticides more stable due to chemical bonds. Pesticide residues in vegetables will be locked in. Therefore, pesticides in vegetables should be removed by rinsing with water several times. Do not add salt to wash vegetables ......?

In one nutrition class, Professor of Medicine in Taipei (now also a hospital clinical dietitian), has strong criticism of the misleading ads and wonder why no one ever stop it. Disclosure of such inaccurate information happened quite often, but no action was taken to ....? She hopes the public can have accurate medical knowledge.
---
---
Heart healthy and excellent nourishing food

Can help in regulate heart beat, high blood pressure, cholesterol and diuretic

Fish: - Cutlass fish, silver fish, carp, salmon. . . (contain calcium, zinc, iron, manganese, iodine) * Fish need scaled, washed thoroughly in the belly area)
Onion: - (contains calcium, lowers blood pressure)
Shrimp: - (high calcium) - the dried skinny shrimps
Garlic: - ("antibiotics grown on the ground")
Onion: - (calcium, potassium)
Tomato: - (benefits blood cells, liver)
Eggplant: - ("Friends of heart, artery and vessels")
Wolfberry: - ("wild plant treasures")
Celery: - (roots ?stems and leaves are edible.)
Garland chrysanthemum: - (nourish the heart, good for the brain and can lower high blood pressure)

In addition, there are: Spinach, amaranth, chives, cabbage, gourd, bitter gourd, sponge gourd, pumpkin, cucumber, green peppers, dried bean stick, peas, green beans, tofu, bean sprouts, soy sprouts, watermelon, banana, apple, persimmon, orange, pear mushrooms, edible fungus, white fungus, kelp, algae, seaweed, sea cucumbers, mussels, arrowhead, potatoes, sweet potatoes, corn, carrots peanuts, watermelon seeds, sunflower seeds, walnuts, dates, sesame seeds, honey, milk, vinegar
---
---